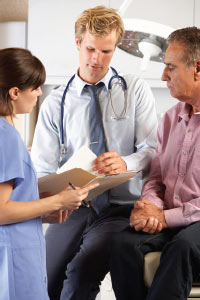 Appointments are same day or at your convenience. Our experts will assist you in identifying and accessing the services provided at Gulf Coast Medical Center.
Schedule Appointments:
To make an appointment by phone, please call (727) 868-2151 between the hours of 7:30 AM and 6 PM Eastern time, Monday through Saturday or e-mail us at appointment@gcmc1.com
Before your first appointment, you will be asked to complete a registration form and questionnaire concerning your medical and personal history. The paperwork is usually completed in less than 30 minutes. This paperwork may be downloaded here and completed before your appointment. It will include all of the registration forms, as well as an appointment time and location for date confirmed plus a flyer designed to help you understand our medical center. Out of town guests will receive maps, travel and hotel information.
For return appointments, please take time to describe your problem or the purpose of your call so that our appointment coordinator can schedule your appointment at a convenient time. Please bring a list of your current medication, including any supplemental vitamins or herbs. Records from any physicians seen in the last six months will also be helpful.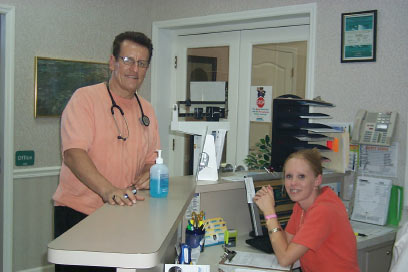 Referral: Our staff will make all arrangements for referrals to our specialists and services or to outside therapy or specialists.
International Patients: May e-mail and we will quickly respond to your request.
Walk-in: You are welcome without an appointment. Our physicians will see you the same day. If you are very ill, ask to be seen immediately. Our patient service representative will assist you with your paperwork.
Cancellation: If you are unable to make your appointment, please cancel no later than 48 hours in advance. A new appointment can be scheduled for you.
After Hours Access: Our doctors are available after hours on a rotating on-call basis. True emergency calls are directed to local hospitals. Prescription refills are NOT available after hours.