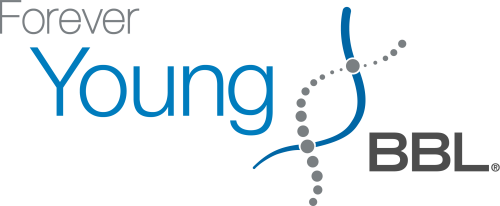 Illuminate Your Skin
At Gulf Coast Medical Center Dermatology and Aesthetics , our unique light therapy  harnesses the advanced power of intense pulsed light (IPL) to dramatically—and safely—improve the health and appearance of your skin. According to a recent study by the Journal of Investigative Dermatology, BBL treatments can restore the gene expression pattern of photoaged and intrinsically aged human skin to resemble younger skin.
Treatment Overview
When it comes to treating a variety of skin issues, Forever Young BBL is the most effective light therapy in Pasco County. Here's a look at what we treat:
Aging Skin
Reduce the laxity, wrinkles, discoloration, and loss of volume associated with aging skin.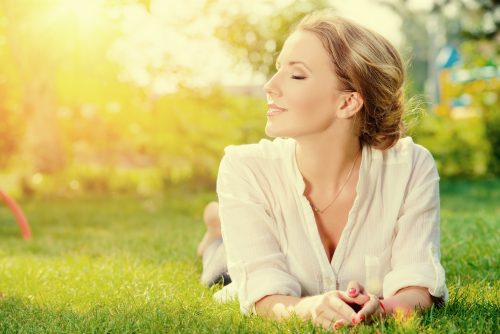 Rosacea and Redness
Reduce unwanted veins and redness on your face.
Sun Spots
Minimize the size and color of sun spots.
Age Spots
Reduce discoloration caused by age spots.
Wrinkles/Fine Lines
Rejuvenate your skin's volume and reduce long-standing wrinkles and fine lines.
Acne
Reduce the appearance of scarring and minimize acne outbreaks.
Sagging Skin
Tighten loose skin for a younger appearance.
How Forever Young BBL Light Therapy Works
Consultation/Determine Your Treatment
Meet with one of our light therapy specialists to discuss the treatment, your concerns, and how we can help you achieve your goals. Based on our initial consultation, we'll create a personalized treatment plan that reflects your desired results.
Procedure
During your procedure, you'll relax in our comfort-focused treatment room while your specialist performs your treatment. This is a non-invasive procedure and will cause minimal, if any, discomfort.
After-Care
After Forever Young BBL, you should protect your skin with a mineral based sunscreen and resume your skincare product regimen. Your clinician will advise you when it is safe to start other home care treatments.
Why Try Forever Young BBL Light Therapy?
Clean and Clear Skin
Light Therapy treats a variety of issues and helps you enjoy clearer, healthier, more youthful appearing skin.
Safety
Forever Young BBL Light Therapy is a trusted solution for helping clients enjoy healthier skin.
Simplicity
Unlike other treatments, Forever Young BBL Light Therapy is non-invasive and doesn't require prolonged recovery time.
Frequently Asked Questions
Does Forever Young Light Therapy hurt?
Light therapy is a non-invasive treatment; however, some clients report the feeling of mild heat, or zapping, during treatment. Although wearing protective eye goggles, some individuals may be sensitive/aware of the flashing light
How long is the recovery time?
Recovery time for light therapy is minimal. In most cases, you can return to your normal routine after treatment.  
How long will the treatment take?
This will vary based on the client. Typically, your procedure will take 30-45 minutes to complete. Your specialist can help you understand the length of your treatment based on your treatment plan.  
How many treatments do I need?
This can vary. With each treatment the appearance and health of your skin will improve. Typically three or four corrective treatments will be necessary, but this will depend on the amount of environmental damage and your general skin health when we start. Maintenance treatments are typically recommended two or three times per year for maximum results.