Gulf Coast Medical Center accepts Medicare assignment of benefits for traditional and supplemental Medicare along with various Medicare Advantage plans. Our facilities also participate with most commercial medical insurance, including HMO's and PPO's.
Gulf Coast Medical Center files all insurance claims on behalf of the patient for both primary and secondary insurance. Below is a list of currently contracted and accepted insurance plans. If you have insurance that is contracted with Gulf Coast Medical Center, you are responsible for all applicable co-pays, coinsurance, deductible and costs for any services not covered on the day you receive the service.
Your coverage may change in 2020. Be sure to contact your insurer to verify our participation with your plan.
Participating Plans:
Medicare and Medicare Advantage Plans
Traditional Medicare
Railroad Medicare
Aetna Medicare Premium Plans
• Aetna HMO Medicare
• Aetna PPO Medicare
Allwell (Dual Eligible Special Needs Plans [D-SNPs])
BlueCross/BlueShield Medicare Plans
• BlueCross/BlueShield Medicare Advantage (Blue)
CarePlus (Specialists Only)
• New Century Health (Cardiology Only)
United Healthcare
• AARP Medicare Complete (UHC)
• AARP Medicare Complete Choice (UHC PPO)
• AARP Medicare Complete Focus (UHC-HMO)
Wellcare (Specialists Only)
Wellmed
All Medicare Private Fee for Service (PFFS)
Commercial Insurance Plans
Aetna
• Assurance Health
• Coventry Health Care / First Health
Ambetter
BCBS / Florida Blue
CDPHP (OOS Plan)
CIGNA
Emblem Health
Evolutions
G.E.H.A.
G.H.I.
Galaxy Health Network
Golden Rule
Great West
Humana (No Podiatry)
• Choice Care Network
Mail Handlers
Mutual of Omaha
N.A.L.C.
Oxford (UHC)
PHCS (Multiplan)
Tricare /Humana Military (Champus) Standard & Prime
Ultimate Health Premier Plus & HMO (Specialists Only)
United Health Care
United Mine Workers of America
United Self Insured
Vytra Healthcare
Personal Injury (PIP) / Auto Insurance (In state only)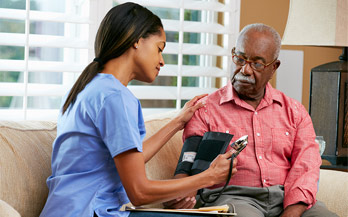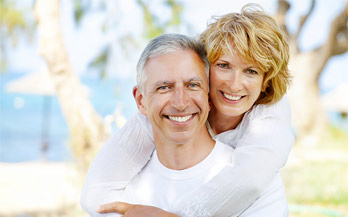 Please Note: Our Insurance Plan listing may be subject to change. Please click here for a printable version.
Important News for our Medicare & Medicare Advantage Patients
All patients with Medicare are eligible to participate in the following programs offered at no charge by Gulf Coast Medical Center.
Welcome to Medicare Visit
Recently enlisted Medicare beneficiaries are eligible to receive a free Welcome to Medicare preventive health evaluation (also known as the Initial Preventive Physical Examination or IPPE) within the first 12 months of their enrollment. This onetime only visit focuses exclusively on health promotion and disease detection and serves as a great introduction on your road to continued wellness and productivity.
The IPPE includes:
• Assessment of vital signs
• General vision test
• Discussion on the importance of drafting advance directives
• Review of potential health risk factors
• Recommended list of screenings, immunizations, and additional services prepared just for you!
Medicare Annual Wellness Visit
Visit After 12 months of enrollment or one year after your Welcome to Medicare Visit, Medicare beneficiaries receive full coverage for an Annual Wellness Visit. During this examination, we will update your medical record with all pertinent information from the past year; review your history and risk factors for disease; ensure that your medication list is up to date; and provide personalized health advice and counseling.
Click here to see our Medicare Annual Wellness Visit brochure.
Important Note: Medicare provides coverage of the AWV and the IPPE at 100%. There is no coinsurance, co-payment or Medicare Part B deductible for these benefits.
For more information on Medicare or open enrollment, please follow the links below:
https://www.medicare.gov/sign-up-change-plans/index.html
What if I have an out-of-network plan or no insurance?
If you have an insurance plan with which Gulf Coast Medical Center is not contracted (usually referred to as an "out-of-network" plan) or you do not have insurance, you will be responsible for payment of all charges on the day of service. Our billing staff are available to assist you in making alternative payment arrangements if necessary.
If you have further questions, please contact us at 727-868-2151.
**Gulf Coast Medical Center does not accept Medical Discount Cards of any kind.**